November is 4-H Month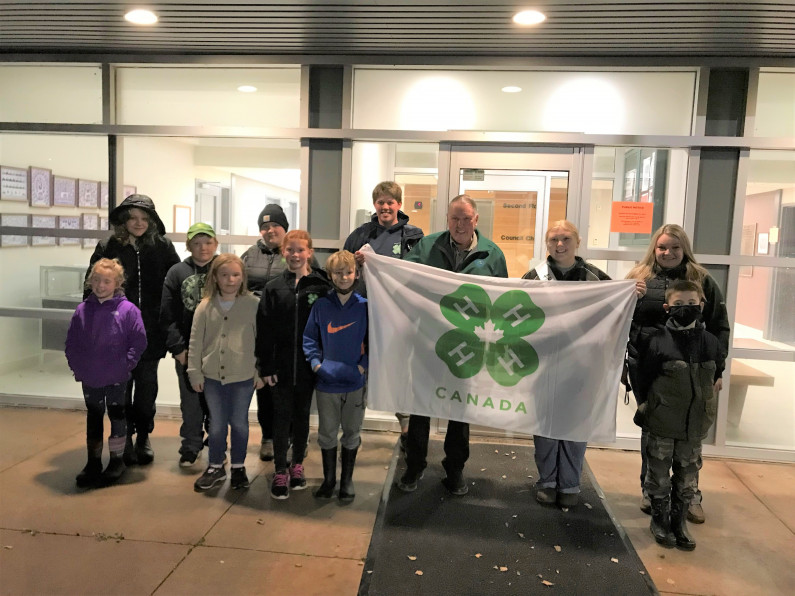 Thank you to members of local 4-H clubs in Pictou County for visiting us on November evening to raise the 4-H flag in front of our administration building. Warden Robert Parker accepted the flag from Sara Henderson, 4-H Ambassador for Nova Scotia.
4-H is a nation-wide, family-oriented, community-based, youth organization dedicated to the development of young Canadians, encouraging them to become responsible members of society.
We help our youth "Learn To Do By Doing" in a safe, inclusive and fun environment, providing opportunities for leadership and life skills development, while promoting agriculture awareness.
The heart of 4-H is in its clubs. 4-H clubs are comprised of 4-H members and trained and screened volunteers who act as club and project leaders. The club decides on a topic of interest and, through instruction by leaders and hands-on learning, members learn about the topic during 4-H meetings. In addition to gaining a hands-on education, members develop leadership skills, they gain an understanding of how an individual can affect their community and country, and they make lasting friendships.