New Provincial Bursary for Agricultural Students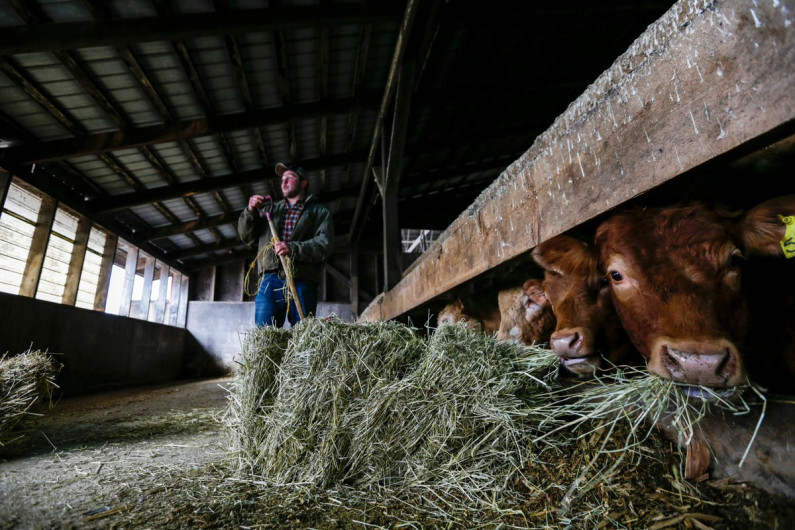 Nova Scotia students interested in agriculture can now apply for a new bursary that will help them learn more about the sector.
Minister of Agriculture Keith Colwell announced today, July 10, the Agriculture On-Farm Student Bursary Program. It offers up to $1,000 for students who work on a farm. A total of $125,000 will be awarded.
"We know that our partners across the agricultural industry are experiencing a skilled labour shortage," said Agriculture Minister Keith Colwell. "By connecting young people to farms, the bursaries can help these businesses reach their potential. At the same time, students will experience careers in agriculture."
The bursary program is a part of the Canadian Agricultural Partnership. This provincial, federal and territorial initiative ensures that farmers and processors have the tools they need to innovate, grow and prosper.
"The agriculture and agri-food sector offers great benefits to young people in Nova Scotia and across the country," said MP Darrell Samson, on behalf of federal Minister Marie-Claude Bibeau. "Encouraging our youth to get first-hand experience working in the industry is one of the best ways we can support the farmers and food processors of tomorrow."
Eligible students must be employed by a farm that is registered in Nova Scotia. Students who work for a minimum of 250 hours can receive $500. Those who work a minimum of 500 hours can receive $1000.
Students must also be enrolled in a post-secondary institution in September 2019. Applications will be accepted from September to November 30.
"Hiring a student has meant an extra set of hands around the farm to help with our daily tasks during the busiest months," said Kimberley Stokdijk, of Stokdijk Greenhouses. "We are eager to share our experience and knowledge with our summer students."
"Though working on a farm is hard, it has been very interesting to learn how a greenhouse works and how to apply things that I've learned in school to the jobs that I am given each day on the farm," said Aaron MacCabe, a 17-year old employed at Stokdijk Greenhouses for the summer. "This has been one of the best experiences of my life."
Over five years, the Canadian Agricultural Partnership is investing $3 billion to strengthen the agriculture and agri-food sector.
For more information, visit https://novascotia.ca/programs/on-farm-student-bursary/ .