Phase One of Broadband Project Set to Begin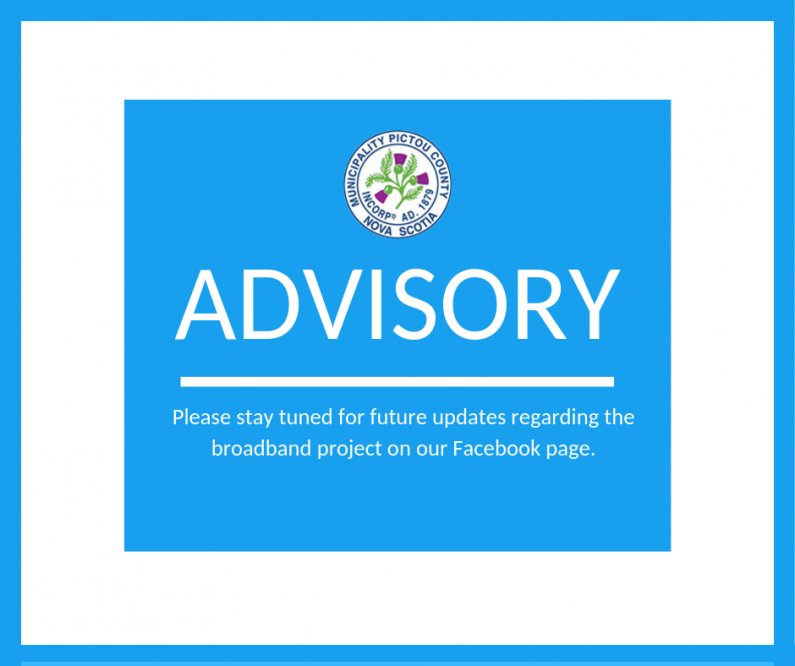 PICTOU COUNTY, NS - The Municipality of Pictou County is beginning the first phase of its new broadband project.
This phase of the project will include an assessment of existing infrastructure such as buildings, poles, towers and antenna sites in rural areas throughout the County.
Crews are expected to begin on Monday, Oct. 21 and will continue until the project is completed.  The work will be carried out by several contractors on behalf of the Municipality of Pictou County, including crews from Nova Communications, Nokia Networks, Plexus, Connectivity Solutions, WesTower and NCS Networks.
The Municipality of Pictou County, in partnership with Nova Communications, a division of Rock Networks, has committed $25 million to create an open-access broadband network in rural Pictou County that will give residents and businesses access to the best high-speed internet available.