September 20 Property and Finance Hearing Highlights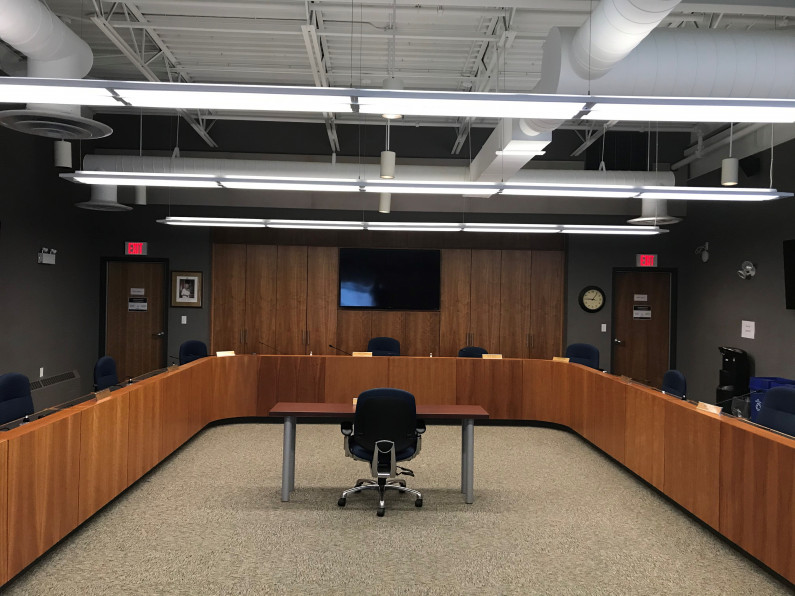 The MOPC held a special hearing as well as its property and finance committee meetings on September 20. There are the highlights from these meetings:
Wind Bylaw Amendments
Council held a public hearing regarding its Wind Municipal Planning Strategy & Wind Energy By-Law. Two written submissions were accepted by council and there were no public presentations. The amended bylaw will now be forward to council for second reading during its October 4th meeting. At this time, council will vote on whether to accept or reject the proposed amendments. If it is approved, it will be forwarded to the provincial government which has up to 60 days to review it and make sure everything is in order. The proposed amendments deal mainly with setback requirements of utility scale turbines.
Coun. Randy Palmer, who is chair of the MOPC's planning advisory committee said it worked on the proposed amendments for a considerable amount of time to make sure there was an equal balance between the residents and the industry.
Documents pertaining the Wind Municipal Planning Strategy & Wind Energy By-Law can be viewed here:
Wildlife Cleanup
District 3 Coun. Darla MacKeil asked in the future that council discuss who is responsible for removing dead wildlife from rural roads. She said there is a considerable amount of dead wildlife on roads that is not getting cleaned up. Council will be extending an invitation to the Department of Lands and Forestry requesting someone from the province come to council chambers to address the issue.
Long Term Care Assistants Contract Extension Request
District 1 Coun. Don Butler asked council to contact Nova Scotia Minister of Health Michelle Thompson requesting that 18 long term care assistants at Valley View Villa have their contracts extended or become permanent members of the workforce. He said earlier this year, the provincial health department recognized the need for additional staff in long term care facilities to meet the needs of the residents during the COVID-19 crisis. He said this program has proven to be very successful and has become an important part of providing care for Valley View residents, however, their contract is set to expire in March 2022. Council agreed to Coun. Butler's request.
Rural Transit Study Funding
District 8 Coun. Larry Turner asked council to consider applying for funding under the federal government's Rural Transit Solutions Fund to do a feasibility study on a rural transit system. Warden Robert Parker supported the motion by saying there could be value in a feasibility study to determine if there is a need for such a service in rural Pictou County in the future. Currently, there is a transit system operated by Pictou County Transit between New Glasgow and Stellarton.
National Disability Employment Awareness Day
The MOPC will be acknowledging Oct. 21 as National Disability Employment Awareness Day by lighting its administration building in purple and blue lights. The Light it Up Campaign is done nationally and last year the CN Tower was lit with purple and blue lights to create awareness. Disability Employment Awareness Month occurs every October to promote inclusion of persons with disabilities in the workforce and to acknowledge their contribution to society.
COVID-19 Vaccine Policy
District 2 Coun. Deborah Wadden ask the MOPC to look at developing a Covid Vaccine Policy. She said at least one other Nova Scotia municipal unit has adopted a policy and the Nova Scotia Federation of Municipalities strongly encourages it. Staff agreed to investigate the issue and report back to council with its findings.