TIR Works Towards Improving Safety at Abercrombie/Trenton Connector Intersection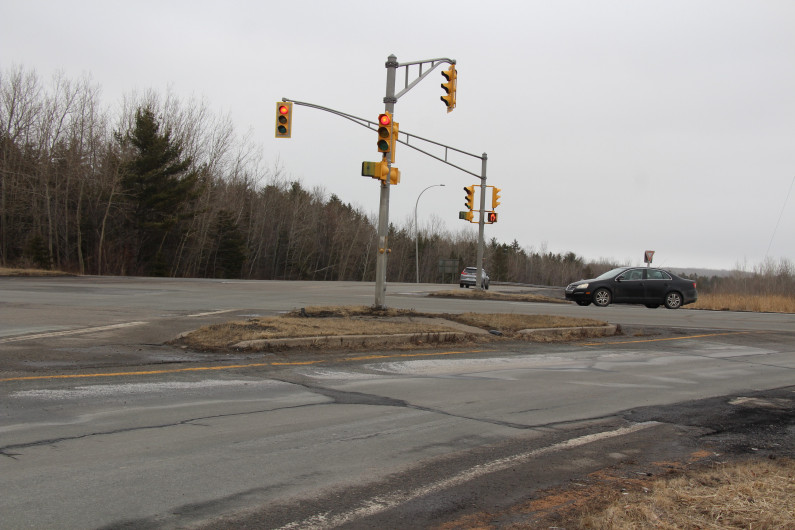 Abercrombie– Steps are being taken to improve safety at a local intersection that has been a cause for concern among residents and first responders, says the County Councillor for the area.
District 8 Coun. Larry Turner said during a recent Council meeting that he received an update from the Department of Transportation and Infrastructure Renewal on the Abercrombie/Trenton intersection that shows the busy site is still on the province's radar.
"The intersection upgrade from a signalized intersection to a modern roundabout has been placed on a priority list as a potential project for consideration under a future capital program," said Greg Chisholm, area manager for Nova Scotia Department of Transportation and Infrastructure Renewal. "We plan on conducting a field survey in the near future to enable design work to commence. I have also followed up on the posted speed review for the various approaches which we previously discussed and expect a decision will be made on this in the very near future, I believe the field review component of this has been completed."
Coun. Turner said is optimistic from the update that concerns from residents about the safety of the intersection are being taken seriously by the province.
"Last year, people came together and said they wanted to see changes at this intersection and a roundabout was one of the suggestions. Although there is no formal commitment yet, I am glad to see that steps are being taken towards this goal."
Councillor Turner said last spring that cabinets on the light standards had been replaced and the sequencing of the lights had been changed.
In addition to concerns voiced at the public meeting, a petition signed by 800 people was also presented in the Nova Scotia Legislature. The request noted that accidents on the Trenton Connector resulted in injury and death over the years and asked the government to improve the state of the connector by creating a roundabout.
In January 2019, the Abercrombie Fire Department said its records indicate there have been 59 collisions at the intersection in the past 25 years and five of these have been fatalities. About 6,800 vehicles travel through the intersection daily, about nine percent of these vehicles are trucks.