Owner of WhistleBerry Market and Eatery hoping for January opening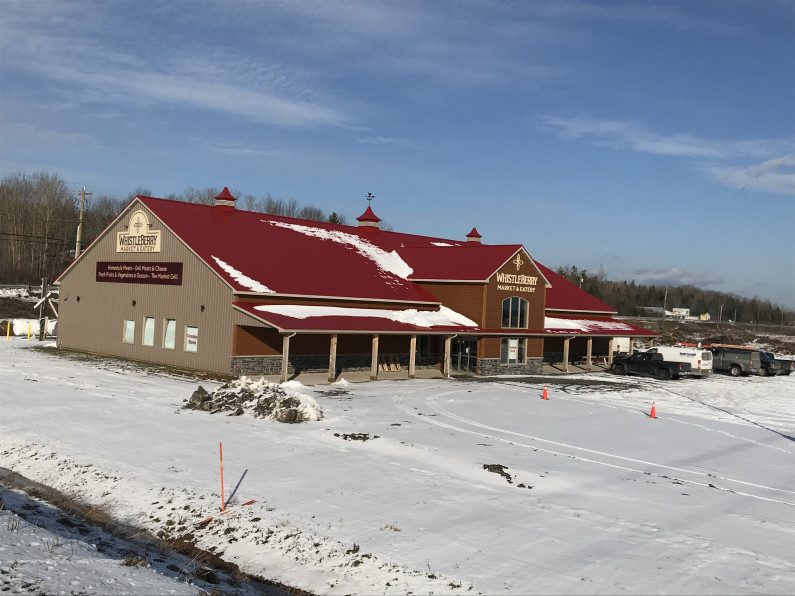 PLEASANT VALLEY, NS – When Peter Zehr moved to Pictou County about a year and half ago, he wasn't thinking about opening a retail business.
He had been operating his own market in Ontario and in July 2017 he made the move to Nova Scotia without really knowing what he was going to do here. 
That was until he took a drive through Pleasant Valley, Pictou County and a piece of land caught his eye.
"I didn't know if I would get back into retail and then I saw this property for sale and I thought it would be a good spot," he said during an interview at his business, WhistleBerry Market and Eatery.
The land was serviced with water and sewer by the Municipality of Pictou County in 2015 and a water booster station was later installed as phase two of the project.
Zehr said hopes to have the doors open to his new business by the end of January with a grand opening celebration planned for the spring.  
"I had a store in Ontario similar to this and we are kind of modelling it after that," he said. "We will do our own meats and sausages here and then we thought it might be something to offer it prepared."  
The market will have an area for people to eat in and enjoy their items from the grill as well as a retail area that will sell fresh produce, baked goods and basic groceries.
Zehr said the electrical in the building is near complete and some shelving still has to be put up, but opening day is getting closer.  He said he will also require a few weeks before they begin serving customers to prepare the meats they will be making on site.
"We don't want to open prematurely," he said. "I know everyone is anxious to see it."   
WhistleBerry Market and Eatery will employ up to six people and will operate six days a week (Mondays to Saturdays), 12 months of the year.  
 "We want to be here for the local people," he said. "We want to have something that the locals can buy and enjoy. It is not a high end market where we are targeting tourists, but if people stop off the highway, that is great too."